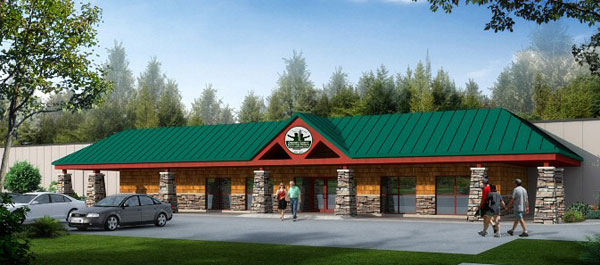 In 2012 the Cheshire County Shooting Sports Education Foundation, Inc. hired Brickstone Land Use Consultants, LLC of Keene, NH to do the civil engineering required for the proposed new indoor range complex and Udelsmann Associates in conjunction with North Branch Construction to develop design plans and construction estimates. Member Ed Csenge is the Project Manager for this endeavor.
The building design and construction estimates have been completed and we have approval for the plan from the city of Keene, NH. The next phase of the project will be marketing and fundraising to support the project. It is estimated that we will need approximately three to five million dollars to complete the nearly 27,000 square foot building and outfit it for operations. This will be done in several phases. We hope to start with 12 – 14 shooting lanes, class rooms, set up area, storage rooms and bathrooms in phase I. When we get through the final phase, there will be a total of 20 shooting lanes, additional class rooms, office space, and kitchen. This will be a state-of-the-art, world-class facility where we hope to host a variety of shooting and training activities.
Please watch the website for further updates.