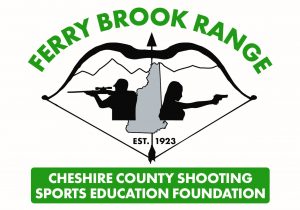 Oh yes we will!
30 GUNS – 30 DAYS – $30/TICKET
Sold ticket stubs, including previous winning tickets, will be included in each day's drawing :
giving you a chance to win more than once!
Donation: $30.00 per ticket.
Even with a Covid19 induced delay, we are going to do the raffle this year. The difference? The winners will be pulled in September instead of June.

The guns have been selected and the tickets are being readied. Tickets will be available by the end of this week. Each ticket will be $30 and there will only be 1000 tickets sold. If your ticket is a winner at anytime during the month, it is put back into play for the next day drawing meaning one person could be a multiple time winner.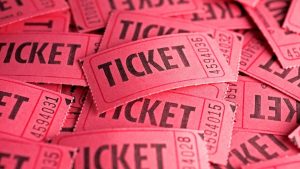 Tickets will be available at the clubhouse, at many local businesses, from Board Members, and other super sellers starting this weekend.
Here are the Guns
30-30 Guns 2020
Ruger Wrangler 22LR 4.6" BBL
Savage MKII FVSR 22LR 16.5" threaded BBL
Taurus G3 9mm BLK/Stainless 4" 14 RD
GSG 1911 22LR 5" BBL
Ruger 10/22 22LR W/SCP 18.5" BBL
Springfield XD Defender 9mm 3"
S&W Bodyguard 380 ACP 2.75" 6+1
S&W M&P40 Shield 3.1" 7+1
Remington 308 W/SCP 22" 4+1
S333 Thunderstruck 22WMR 1.25" 8RD
Remington 870 12GA Express Tactical 18.5"
Savage Axis II XP 270WIN W/Bushnell 22"
Glock 43X 9MM 3.4" 10+1
Marlin 336W 30-30 Win Walnut 20"
Ruger Mark IV 22/45 Lite 22LR 4.4"
Ruger LCR Hougue 38Sp+P 1.87" 5 RD
Springfield Hellcat 9mm 3" 11+1
SIG 365 9mm 3.1" NS 10+1
Remington 870 Express 12GA 3.5" Realtree 28"
Ruger LCR357 Hogue 1.87" 5RD
Glock G19X 9mm GNS 17+1
SIG 320 M17 9mm Coyote 4.7" 17+1
Mossberg 590M Mag Fed 12GA 18.5"
Weatherby Vanguard Bolt 308WIN 24"
Ruger AR556 223REM/556NATO 16" 30+1
Ruger SR 1911 45 ACP Stainless/Wood 5"
Browning X-Bolt Hunter 270 WIN 22"
SIG P320 Legion X5 9mm 5" 17+1
Magnum Research BFR 454 Casull Stainless 7.5"
Browning X-Bolt Hell's Canyon LR McMillian 6.5 Creedmore
Stay tuned to this space. More information on the guns will be coming along soon and remember, I am still working from home so check out the phone number below to be sure to get me quickly.

Peter Crowell
General Manager
Office Phone: (603) 352-8563
Home Phone: (603) 827-3347